Details
The quickest way to learn Mandarin -- guaranteed.
Instant Immersion uses natural image-association techniques to help you learn Mandarin Chinese as easily as you learned your first language. With Instant Immersion, you will have more fun, save money and reach your language learning goals faster -- guaranteed*!
You Will Be Able To:
Build your vocabulary
Get around with confidence
Converse with ease
Understand everyday language
Perfect your pronunciation
Achieve your goals!
Instant Immersion Mandarin Chinese Levels 1, 2 & 3 Language Learning Software - Family Edition
Whether you are learning Mandarin Chinese for school, work or your next vacation, Instant Immersion's fun and effective exercises, interactive activities and challenging quizzes in our language learning software will help you achieve language fluency in less time than other language systems. You will think, read and speak Mandarin Chinese with ease. The software and DVD components of this product support native English, French, German, Italian, Japanese, Russian, Spanish and Latin America Spanish speakers who want to learn Mandarin. The MP3 audio CD is only available for English speakers who want to learn Mandarin.
What Will I Learn?

Level 1
Level 1 teaches you the essential words and phrases you will need in order to get around with ease. Learn basic Chinese vocabulary and everyday phrases in no time! Topics include first words, food, colors, phrases, body parts, numbers, time, shopping, countries and more. Practice with virtual flashcards, play games and use the record-and-playback feature within the language software to practice pronunciation. Also includes a printable picture dictionary.
Level 2
Learn more complex Chinese phrases, correct pronunciation and how to converse Mandarin. Talk about sports and hobbies, family, friends and work! Other topics include the alphabet, greetings, restaurant, hotel, business, technology, computers, emergencies and travel. Quiz yourself, record your progress or print out the dictionary to practice each subject on the go.
Level 3
Reach your Chinese language learning goals by immersing yourself in advanced conversations that will refine your language skills and help you retain what you learned. Topics include people, food, animals, numbers, seasons, business and career, marketing and communications, IT, banking and more. Practice with image association, game show-style quizzes and story reconstruction, then test yourself and perfect your pronunciation with the recordable voice feature. Also includes a printable dictionary.
Level 3 Business
This level is dedicated to helping you communicate confidently in a business setting. You'll learn Mandarin Chinese vocabulary that relates specifically to careers and the workplace, including topics like banking, marketing and advertising, negotiating, e-mail, finance and much more. Just like in the other levels, you will be able to practice in these topics with quizzes, interactive dialogues and games, as well as perfect your Mandarin Chinese pronunciation with the Voice Recording Feature.
More Ways to Learn: As a Group, On the Go, with a Game!
Instant Immersion I-DVD
Play fun interactive games with the whole family using your TV, DVD player and remote control. There are nine topic areas, from shopping to business, multiple choice quizzes, and easy and hard games.
Instant Immersion Audio for MP3
Easily transfer your Chinese lessons to your iPod or other MP3 player for on-the-go learning. Practice in the car, at the doctor's office or on a plane!
11 hours of immersive audio learning - with audio transcript and learning guide
In the following 16 categories:
Alphabet & Sounds
Greetings, Introductions & Subject Pronouns
Gender Agreement, Physical Descriptions & Corresponding Verbs
Weather, Numbers, Irregular Verbs, Finding & Following Directions
Days of the Week & Dates, Useful Shopping Terms
Restaurants, Food & Corresponding Verbs
Cultural Notes on Ethnic Foods & Customs
Time/hours, Corresponding Verbs, Use of Object Pronouns
Travel Vocabulary, Planning a Trip, Using the Internet
Hotels, Taking a Taxi, Checking In & Special Requests
At the Market, Negotiating, Money
Doctor's Office, Describing Symptoms, Insurance
Finding a Pharmacy & Filling a Prescription
Invitations, an Evening Out, Ordering Food
Entertainment & Leisure Activities, Telling Time
Sporting Events, Seasons & Holidays
Fun ways to learn, and easy to use, too!
Voice Technology

An advanced recordable voice feature perfectly captures your pitch.
Hear what you really sound like and compare your accent to that of a native speaker.

Game Interface

Play games and earn points toward awards.
Playing engages your brain and helps you remember more!


Virtual Reality

Watch and interact with videos of real-world conversations.
Ease your fears about talking with native Mandarin speakers by practicing with Instant Immersion!


Learn on the go! On-the-Go Options

The MP3 lessons and printable dictionaries mean you can take your lessons with you.
Take advantage of every free minute to learn Mandarin Chinese!
The Keys to Successfully Learn Mandarin Chinese
1. You are having fun.
Research shows that when something is fun--you're playing, interacting, laughing--you're more likely to remember it because your brain is engaged. This is why we based our entire language-learning program around game-playing. Plus, when you know something is fun, it will keep you coming back again and again.
2. You are not overwhelmed.
We know the thought of learning a new language is overwhelming. This is why every one of our games can be completed in 10 minutes or less. Imagine your language-learning goal is a sandwich. You wouldn't cram it all in your mouth at once, would you? No. Sure, you'll finish it all, but one bite at a time.
3. You can fit it into your life.
We know you have a million things to do, and we recognize language learning is probably not the first thing on your to-do list (no matter how much we wish it was). This is why we give you a ton of different ways to learn, from computer games and audio lessons for your iPod to written activities in the workbook and interactive fun on your TV!
What's in the Box
Chinese Language Learning Software DVD
Chinese Interactive Video DVD
Complete Chinese Audio Course on MP3 CD
Mandarin Pocket Phrase Guide
License Key to Access the Download of the Levels of Software (instead of using the Software DVD for installation)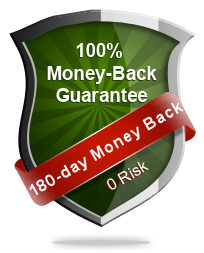 Six-Month Money-Back Guarantee
Why does Rosetta Stone cost so much more? Because we refuse to spend millions on advertising. So instead of paying for their expensive ad campaign, try
Instant Immersion Levels 1, 2 & 3
. We guarantee you'll be satisfied or we'll give you your money back! *You may return Instant Immersion Levels 1, 2 & 3 with a valid receipt directly to TOPICS Entertainment up to six months from the original date of purchase.

WHY LEARN MANDARIN CHINESE?
China's economy is the second largest in the word and is predicted to become the world's largest economy by the year 2016.
Many companies do business in and with China.
China is one of the most traveled to destinations on the planet.
Knowing basic Mandarin Chinese words and phrases before traveling to China or a Mandarin Chinese-speaking country will help you feel more at ease during your trip.
VISITING CHINA
China's economy is predicted to become the world's largest by the year 2016. In fact, it is becoming increasingly common for businesses to open entire divisions there. But China is experiencing a tourism boom, as well. Worldwide, China is one of the hottest tourist markets right now, and is the third most visited country. While traveling to China, it is good to keep in mind that while English is becoming more popular, most of the Chinese population does not understand it. There are many varieties of the Chinese language, but Mandarin is widely accepted as a standard form.
A few of the major travel destinations in China include the Great Wall, the Forbidden City and the Temple of Heaven in Beijing, Hong Kong and the Kowloon Peninsula, and Nanjing Road in Shanghai. Beyond sightseeing, travelers will want to try real Chinese cuisine. There are many regional styles with some of the most popular being Szechuan, Cantonese, Huaiyang, Shandong, Anhui, Fujian, Hunan Jiangsu and Zhejiang cuisines.
MANDARIN CHINESE-SPEAKING COUNTRIES
Mandarin Chinese is spoken in most of northern and southwestern China, Taiwan, Singapore, Malaysia, and even in the United States. In fact, there is a large Mandarin Chinese-speaking community in New York City.

Here are some of the basic Mandarin Chinese phrases that you will use often:
Zhège du¨­sh¨£o qián? (How much does it cost?)
Cèsu¨¯ zài n¨£li? (Where is the bathroom?)
H¨§n g¨¡oxìng rènshì n¨«. (Nice to meet you.)

You may also be interested in the following product(s)
| | | | |
| --- | --- | --- | --- |
| | | | |
System Information
Windows
Microsoft Windows (XP,Vista,7,8), 260MB hard drive space, 960x600 min resolution, sound card, microphone (recommended), iTunes.
Macintosh
Apple Mac with OSX 10.6 - 10.9, 260MB hard drive space, 960x600 min resolution, sound card, microphone (recommended), iTunes.

DVD drive for installation of the Levels software (or an Internet connection for download/install). CD drive for installation or use of the MP3 CD. DVD player connected to a TV for use of the Interactive DVD.

Tablets (iPad, Android) and Smartphones (iPhone, Android) are not supported by the software, but will support the MP3 audio files.
License Agreement
Software - It is licensed to install on all computers in the immediate household and used by all members of the immediate household.
MP3 Audio - It is licensed to install on all MP3 devices in the immediate household and used by all members of the immediate household.